December 12, 2015
897 Views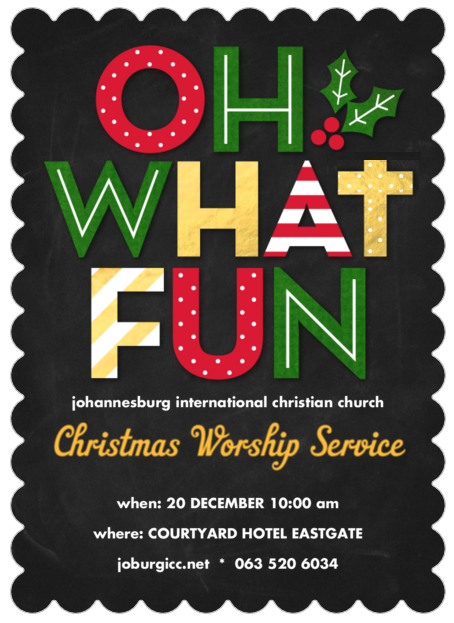 Come join us for a Christmas Celebration Service on the 20th of December.
Isaiah 9:6
For to us a child is born, to us a son is given, and the government will be on his shoulders. And he will be called Wonderful Counselor, Mighty God, Everlasting Father, Prince of Peace.
Venue: The beautiful Courtyard Hotel Eastgate (Map below)
Time: 10:00 am
Feel free to come and join us for a Christmas Cookout afterward and a time of fellowship.