September 4, 2015
538 Views
20 July 2015 – Excerpt from the Good News Email
Greetings from Los Angeles! "Like cold water to a weary soul is good news from a distant land." (Proverbs 25:25) …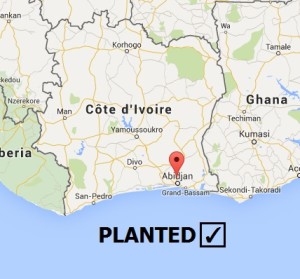 On the Sunday of the GLC will be the Kingdom Appointment of Amadou & Angele Sountoura, the Lead Ministry Couple for the newly planted Abidjan (Ivory Coast) International Christian Church! (At the Abidjan Inaugural Service – just this past Sunday, July 19th – 116 disciples had 303 in attendance!)
The vivacious fellowship of the Abidjan ICC!
The Abidjan Church Leaders – Amadou & Angele Sountoura – will be appointed at the 2015 GLC!
At the 2014 GLC there were just under 2,000 for the Sunday Worship Service! In 2015 even more will be gathered to embrace the vision to evangelize the nations in this generation!
"We are family… To the end,"
Kip